How Does Mediation Work? A Step-by-Step Process
Mediation is a divorce process that people choose instead of litigation, (which is going to court where a judge hears both of your attorneys' arguments and makes decisions about parenting time, assets, and financials).
Three of the Biggest Issues that Arise in Divorce Mediation
In my professional opinion, the biggest obstacle to success in divorce mediation is when a client stands firm on an issue and refuses to budge.
How to Convince Your Spouse to Divorce with Mediation
Are you hoping to get divorced with mediation, but you don't know how to sell it to your spouse? In the episode, my guest, Divorce Mediator, Ellen Feldman offers 6 ways to convince your spouse that mediation works.
6 Benefits of Mediation for Kids
One of, if not the best reason to get divorced using the mediation process is the kids. In this episode, my guest, divorce mediator, Brian James and I discuss 6 benefits of mediation for kids.
When Divorced Couples Disagree about the COVID Vaccine
What happens if one parent decides they want the children to get the COVID vaccine and the other is against it? Should each person call their attorney? What are the laws regarding this brand new issue? And is this a problem that can be worked out in mediation or do they have to go back to court?
Mediation and Divorce Attorneys: How They Can Support or Undermine the Process
When clients are mediating and have hired divorce attorneys, the attorneys can play a role in one of two ways: they can undermine us or support us.
Divorce Mediation for LGBTQ and Same-Sex Couples
First, some same-sex couples want to have the "start date" of their relationship be a different date than that of their marriage or Civil Union.
How to Prepare for Divorce Mediation, Emotionally and Practically
How to prepare for divorce mediation, emotionally and physically:
Co-mediation: What is It and What Are the Benefits?
It is the divorce mediation process in which there are two or more mediators, who in some way complement each other. That could mean that each person has different credentials, backgrounds, experience, or is of a different gender
Mediation Tips and 4 Things NOT to Say During Mediation
Here are 4 mediation tips–4 things you should not say during divorce mediation:
College Planning During Divorce and "Finding" Money
Many of the parents we work with have no structured college savings plans set up for their children
Disadvantages of Mediation or Might They Be Advantages?
5 Disadvantages of Mediation and why they might actually be advantages:
MEDIATION MECHANICS & MORE
008: Mediation- a Compelling Option Through a Divorce Process with Ellen Feldman
Until There Was Me™, The Podcast
Consciously Make The Divorce Process More Amicable
This week on the podcast I dive in head first to learn the alternative to a high-conflict, litigious divorce process: Mediation.
As with almost anything in life, if there's a way to go through a process with more ease, I am all for it! Divorce costs an average of $30,000 per couple and takes almost a year to complete in the United States. Those stats vary greatly depending on household income, geographic location, and more.
Still, if you had to go through a process that would cost you $30K and take a year to complete, wouldn't you want to do it in a way that could actually save you time, money, and energy?!?!?!
HELL YES!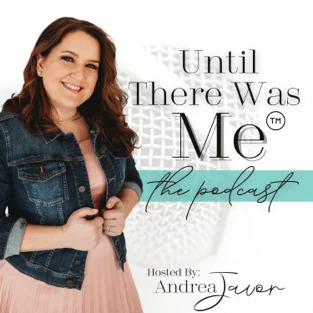 I learned all about the Mediation process with Ellen Barron Feldman, a fellow empowered woman and divorce professional who manages her mediation practice with YOUR very best interests at the forefront. Tune into Until There Was Me™ for our convo. In this episode we cover:
Mediation as a way to improve communication
How to stay forward-focused
The benefit of confidentiality in the process
How to manage the process for a swifter, better overall result
Mediation vs. Collaboration
Tune in now to get all the details you need for a more amicable divorce process.
Until next week, ask yourself what you most need today.
Not sure how much you want:
Andrea Javor is a divorce coach and consultant. As one of her first guests on her new podcast Until There Was Me, she interviewed Divorce and Family mediator Ellen Barron Feldman about the benefits of mediation. Please reach out with questions or to book a consult or first appointment with Ellen and Brian James.
EP: 155
BRIAN JAMES
DIVORCING A NARCISSIST IN MEDIATION
How do you negotiate with someone who has to be right? If you're divorcing a narcissist, you know that they simply can't see things from someone else's point of view. So, how do you come to an equitable divorce agreement? And is mediation an appropriate option for divorcing a narcissist?
Brian James is the founder of CEL & Associates, a mediation practice with offices throughout Chicagoland and Southeastern Wisconsin. An experienced divorce and family mediator, Brian spent ten years resolving family conflicts in the criminal justice system before starting CEL & Associates in 2005. Brian is dedicated to helping clients come to an agreement outside the courtroom, creating a win-win situation for all involved in a divorce.
On this episode of Divorce Dialogues, Brian joins Katherine to explain how to know if you're married to a narcissist, describing what gaslighting looks like and how it makes you feel. He shares his approach to managing a narcissist in the divorce mediation process and discusses how he decides when mediation is the right option for a divorcing couple. Listen in for Brian's insight on persuading a narcissist to try mediation and learn his top strategies for surviving a high-conflict divorce.
DreamsRecycled hosted by Tiffany Ann
By Tiffany Ann Beverlin
Tiffany Ann Beverlin CEO founder of DreamsRecycled, speaks to experts in their field and inspirational people on recycling your life and finding joy, to live your best life. Everyone goes through some adversity, whether divorce or any kind of other loss, we are here to help you thrive.
Call our Chicago Divorce Mediators at C.E.L. & Associates, Inc. Today!
Brian James:
(312) 524-5829 Ellen Feldman:
(847) 507-3204
OR Email Us
Email Brian Email Ellen